Meet the Team
We are a team of dedicated home lending professionals, serving California residents since 1984.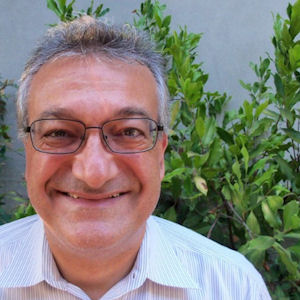 Ron
Our Founder & President
As founder and president of Secure Choice Home Loans, Ron Morillo brings over 25 years of experience in residential and commercial loan origination, underwriting and servicing. By building strong relationships with local referral partners, Ron is able to close deals quickly for his clients. This is one of the hallmarks of Secure Choice Home Loans.
After graduating from The University of Southern California, Ron owned and operated his own loan brokerage and real estate firms. His cautious management style, excellent technical, analytical and financial skills enabled his firms to thrive in good times and survive the severe downturns that affected many savings and loans and subprime financial institutions over the years.
Ron's experience in all aspects of mortgage operations, in particular management, quality control, sales and business development was the key to his firm's financial success and endurance. Under his leadership, Secure Choice Home Loans became among the premier mortgage companies in Southern California.
Ron and his wife, Sally, are long-time La Canada residents. They have chosen to raise their three children in the community they support both personally and professionally.
Ron operates under NMLS license 239747 and BRE license 00786435
Secure Choice Home Loans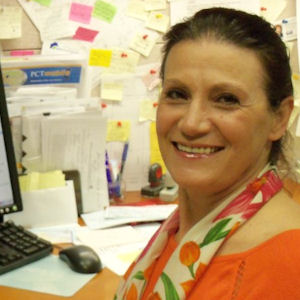 Rosette
Our Loan Processor
Rosette Sarkis holds a Bachelor of Arts degree from the University of Southern California. She has been a Real Estate licensee since 1986 and has been involved with RMC Funding as the operations manager since 1990. She is responsible for all management aspects of loan processing and closing. She underwrites all FHA, Conventional (conforming & non-conforming) loans, construction, commercial & apartment loans.
Rosette Sarkis brings a wealth of experience to Secure Choice Home Loans. Her success can be linked to her ability to provide support for current customers while simultaneously establishing new relationships with future clients.
Rosette has a proven track record, and traits that make her a trusted resource. Her high referral rate is a reflection of her commitment to her clients and the role she plays in their financial decisions.
When working with Rosette, Secure Choice Home Loans customers continuously benefit by learning about credit and financial programs while also saving thousands of dollars over the lifetime that they own their homes.
Rosette operates under NMLS license 239816
Secure Choice Home Loans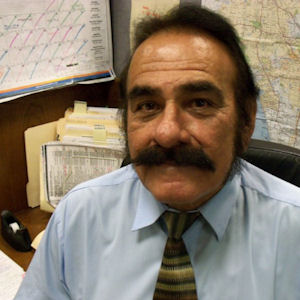 Rudy
Our Customer Service Representative
Rudy Castaneda has been the lead customer service representative at Secure Choice Home Loans for over 15 years. He oversees customer contacts and follow-ups, handles office inquiries, and directs marketing responses. He is always happy to welcome new customers to the SCHL family and arrange timely consultation with our loan officers to discuss their loan needs.
When you call Secure Choice Home Loans, you will likely come in contact with Rudy's cheerful disposition and helpful customer-focused demeanor.
Secure Choice Home Loans
Our Home Lending Specialization
Refinancing Home Mortgages
Home Equity Lines of Credit
Serving Your Home Loan Needs
HISTORY
Since opening our company doors in 1984, we have established a solid reputation in the mortgage banking industry. As a local company, we're committed to serving the needs of our local customers. That service has earned us consistent growth through repeat business and referrals. We are proud to offer our award-winning services to clients throughout Southern California.
Secure Choice Home Loans is a mortgage partner you can trust. Why? We are a highly experienced mortgage lender, we have built a solid reputation in the community and in the mortgage industry.
Our commitment to our clients is rooted in integrity, communication and efficiency; our experience allows us to match you with the best mortgage product that suits your needs.
And, like any partnership, we keep the lines of communication open throughout the process, answering your questions and keeping you informed of any milestones as they occur. By placing your trust in Secure Choice Home Loans , you can also count on a speedy, yet thorough, process. We understand that timing is critical in this industry, so we try not to bog down the transaction with unnecessary paperwork.
Whether first-time buyer, or budgeting to pay your home loan off early, Secure Choice Home Loans can tailor a program to help you achieve your goals. You'll enjoy many great benefits if you allow us to assist you personally with the process!
SPECIALTIES
We specialize in satisfying home mortgage and loan customers in the Los Angeles & Southern California regions with loan products for families and individuals purchasing, refinancing or building homes.
Our approach to lending involves fast approvals, rate protection, minimal documentation requirements and competitive rates and costs.
We work with a broad range of customers including:
* First-Time Home Buyers
* Jumbo Loan Borrowers
* FHA Borrowers
* Families and Individuals
* Construction Project Owners
* Custom Lending Projects
We offer traditional, fixed, variable and flexible lending options, all of which are designed to meet your individual borrowing needs.
Areas we specialize in: mortgages, home loans, refinancing a home or mortgage, investment properties, FHA loans, FHA refinance, construction home loans, first-time home buyers, stated income loans or mortgages, help individuals turned down for a mortgage and many others.